If you're reading this post… thanks for visiting!
I have just migrated my blog to a new self-hosted set up here – Brand Directions.
Sorry for the hassle in upgrading your RSS feeds and subscriptions – hopefully you will like my new place… and posts!
Is it OK for one in every twenty posts to be a shameless promotion? Anyway, that's the one, so I hope it's OK…
Here's a sneak peak for my mates in #usguys and broader twitterville of the new 2011 Pepsi Max International campaign, which is about to hit the screens this week-end in Europe, starting in Denmark.
The films, created by CLM/BBDO and shot by director Bart Timmer, are all part of our ongoing Max It saga which started in '09.
You may be interested to know that developing these ads involved a three months ethnographic research on 25 year old guys, across seven countries and five continents. And as you can expect from this particular demo, it takes exactly 10 words to articulate the learnings – they just want to spend more time with their mates.
SO WITHOUT SPOILERS, HERE ARE THE FILMS
Yes, the universal truth across the globe is that guys will go to any length, no matter how mischievous, to have more time to take it to the MAX with their buddies, getting out of those less-than-intense situations involving bosses, girlfriend shopping sprees and dinners with the in-laws… And Max is there to help along the way; providing the full-on cola kick, hit and rush but without the sugar to weigh you down.
So here's to rescue missions, get-out-of-jail free cards and escape plans… here's to grabbing life by the balls and maxing it with your mates!
Let me know what you think in comments; If you like… please share or RT!


This past week, the #usguys part of Twitterville has been abuzz with a new logogate from one of my favorite brands – Starbucks.
I WON'T DWELL ON WHAT'S ALREADY BEEN SAID.
YES, I think it's a great idea to remove COFFEE, as Starbucks plans to expand beyond the category. But NO, I wouldn't extend that comment to the removal of STARBUCKS; the coffee chain has not quite reached Apple or Nike status, at least not beyond the United States.
YES, the logo does a great job retaining such core equities as the green color and the siren. Of course, you could question how famous the siren really is. For most people, the iconic and memorable part of the previous logo was the ring and type. YES, it was also the part that was most emulated… but did that really make it impossible to own?
YES, logo changes drive huge conversion costs, especially for brands that deal in equipment and retail. It's never as easy as changing a Twitter profile picture; all those cups and uniforms and stores fronts have to change too, building up to millions of dollars. Will that have a positive ROI via increased sales? Probably, NO.
And YES, anybody can argue aesthetics to death. As the Starbucks Facebook page seems to show, a lot of people have passion against this new logo… and it can't find many champions to support it.
To get more perspective, take a moment to review Freddie Winckler and Paul Biederman's very thoughtful posts on the topic: When It Comes To Logos, It's Always Open Season, by @paulbiederman; The Why Behind The Starbucks Fury, by @lefreddie.
HERE'S MY POV – THERE'S NOTHING WRONG WITH THE LOGO, IT'S THE STORY THAT'S BAD.
I'm not in the camp that says that fans own the brand, and should have a say in what it looks like etc. A brand logo belongs to the brand; it exists for a strategic purpose, and should help the business achieve its objectives. When the objectives or strategy change, it can be perfectly legitimate to change the logo with them. Time will tell how good a job the designers of the Starbucks logo did, strategically.
But how you tell the story is different – that's the part that should be about the fans, the public, the consumers.
There must be something in the change for them.
It's a little bit like changing your haircut.
Sure, you can jump into a room screaming "hey, look at me with my new haircut!", and stop there. Some people will have a point of view about your new looks (not that you should care), but most people will just ignore the news. It's really not that important to them.
But say you changed your haircut because of a big change in your life (a job, a relationship, a big change of direction), then a new haircut can be a great conversation starter. Lead with the haircut, and then tell the story. A change in looks is an opportunity for people to take a fresh look at you… and hear about your life.
Along the same lines, I'd argue that the only reason you should talk about a logo change is when you have something big and new to tell your consumers beyond the logo itself. It can be such as great symbol of re-evaluation… a powerful trigger for a new brand story, when used as a conversation starter. But here's the rub: the part that follows the logo should be something your fans and consumers really care about (not just a haircut).
Back to Starbucks, here's what I think is missing.
It's not a word, or a color, or a circle.
It's a story with value for the Starbucks consumer. Maybe a new venture outside coffee could have been that great story, but right now it's more about corporate strategy and shareholders, than about consumers. Where can they see, touch and drink it? Nowhere… because it does not exist yet.
Net net, I think the launch of the new Starbuck logo missed an opportunity to create a positive conversation about the brand, and what it means for the fans.
It talked about "Starbucks", said "look at me" and as a result, it let people talk and criticize… the new haircut.
The stats helper monkeys at WordPress.com mulled over how this blog did in 2010, and here's a high level summary of its overall blog health: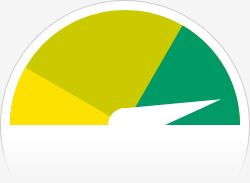 The Blog-Health-o-Meter™ reads Wow.
Crunchy numbers
A Boeing 747-400 passenger jet can hold 416 passengers. This blog was viewed about 3,300 times in 2010. That's about 8 full 747s.
In 2010, there were 13 new posts, not bad for the first year! There were 37 pictures uploaded, taking up a total of 14mb. That's about 3 pictures per month.
The busiest day of the year was December 14th with 415 views. The most popular post that day was 5 Things I Learned From Kim Kardashian's Death.
Where did they come from?
The top referring sites in 2010 were twitter.com, hootsuite.com, facebook.com, linkedin.com, and paper.li.
Some visitors came searching, mostly for thomas moradpour, kim kardashian, what's your mo, kim kardashian no tweet, and tom moradpour brand directions.
Attractions in 2010
These are the posts and pages that got the most views in 2010.
1
5 Things I Learned From Kim Kardashian's Death December 2010
18 comments
2
$50,000 Won't Buy You Klout November 2010
39 comments
3
Spectacular Come-Back of Mind-Control In BMW Advertising December 2010
13 comments
4
Full Disclosure – I think Social Media Marketing is BS November 2010
32 comments
5
Is Twitter Telling You Only What You Want To Hear? December 2010
18 comments
As 2010 gets to a close and we move into 2011, I am reminded of the words of wisdom from the epic 1984 mockumentary This Is Spinal Tap.
You see, most live rock bands set their amps to ten. And it's fine, until they realize they can't go anywhere from there: they're already maxed out. This is how a lot of people feel about new year resolutions – they are already at ten.
But Spinal Tap is different: their amps can go to eleven. Yes, that's one louder.
Absurd? Maybe not.
WHAT DOES IT MEAN TO MAKE IT ONE LOUDER?
2010 was already a big year for you, wasn't it?
Whatever you do, chances are you did it with your amps on ten.  Maybe it still wasn't loud enough for you, but it had its winning moments, didn't it?
Now, think about it – where do you go from there? Will you join the mass and make endless lists of "new resolutions" that won't live past January? Start doing this, start doing that…
Why don't you focus instead on what worked in 2010, and make that one louder?
Shinny new toys, activities, ideas, resolutions are… well, they're shinny and new. But truly loud success most often comes from understanding your strenghts, your successes, and doubling down on these, rather than wasting focus on new things you'll most likely end up dropping anyway.
1. MAKE "ONE" SPACE IN YOUR AMPS.
My first advice for 2011 is to make a list of things you'll stop doing to create that reserve of "one" in your life, in your day, in your budgets… that helps you get to eleven when it counts. STOP is a much more powerful idea than START – like strategy is about what you don't do, good planning is often about what you stop doing, to create space for what truly matters. Find those zombie activities or projects that eat up your resources, and put them in the ground. Today.
2. SET YOUR BEST INSTRUMENTS TO ELEVEN.
My second advice is to make a list of things you will CONTINUE doing in 2011, but at setting eleven rather than ten. Not everything: the 20% that drive 80% of your results, value or happiness. Maybe it's spending a little bit more time on your blog to make each post a bit better. Maybe it's adding 1 mile to every run. Maybe it's building on a succesful campaign and taking execution one step further. Maybe it's spending just a little bit more time with the people that truly matter for you. Focus on what works and make it work harder.
3. KEEP SOME TO PUSH IT OVER THE CLIFF.
My final advice is to be ready for those moments when playing at eleven could make your success loudest. It's worth noting that Spinal tap didn't play at eleven all the time – just when they needed that extra push over the cliff. Don't make eleven your new everyday ten. Keep some in reserve, to push when you see an opportunity to make a big impact. This can mean stashing 10% of a budget for experiments that could push your work into the stratosphere, or to keep it more reactive and topical. Or more generally keeping some energy to seize unplanned opportunities. Don't. Plan. Everything.
SO, HAPPY NEW YEAR TO YOU… MAKE IT ONE LOUDER!
And as a starting gift… this, is Spinal Tap!
Nigel Tufnel: The numbers all go to eleven. Look, right across the board, eleven, eleven…
Marty DiBergi: Oh, I see. And most amps go up to ten?
Nigel Tufnel: Exactly.
Marty DiBergi: Does that mean it's louder? Is it any louder?
Nigel Tufnel: Well, it's one louder, isn't it? It's not ten. You see, most blokes, you know, will be playing at ten. You're on ten here, all the way up, all the way up, all the way up, you're on ten on your guitar. Where can you go from there? Where?
Marty DiBergi: I don't know.
Nigel Tufnel: Nowhere. Exactly. What we do is, if we need that extra push over the cliff, you know what we do?
Marty DiBergi: Put it up to eleven.
Nigel Tufnel: Eleven. Exactly. One louder.
Marty DiBergi: Why don't you just make ten louder and make ten be the top number and make that a little louder?
Nigel Tufnel: [pause] These go to eleven.
This Is Spinal Tap – 1984